Market proven value adding
High speed and precision
Instant changeover and flexibility
Your products have never looked better before now that you can print any material onto them. Thanks to the superior accuracy of the FoodJet technology you will like its unrivalled flexibility.
Your product
For every depositing challenge we provide the solution
Whether you want to print decorations onto your product, save money with the most accurate depositing system or fill cavities with an accuracy never seen in the industry, FoodJet offers tailor made solutions.
Our solutions
Graphical Decoration
Adding value to your (existing) product with graphical designs made easy.
Surface Filling
Increased depositing accuracy can go hand in hand with instant change overs and camera detection.
Cavity Depositing
Each drop on target, every time, at industrial speeds. You will not find a more versatile system handling your depositing material.
Uniqueness & innovation
Technology Center
Share your challenges with us and together with our engineers we will help you find the right solution. Our technology center is designed to assist you to improve your present production or to create new products.
Would you like to innovate with us?
Careers at FoodJet
Looking for a new opportunity to put your talent to good use? Here at FoodJet we can always find the right place for a good pair of hands and the right set of brains. Take a look at our job openings or just leave us a note!
You want to increase accuracy, improve line speed and add an unique touch to your product? Let us help you!
News & events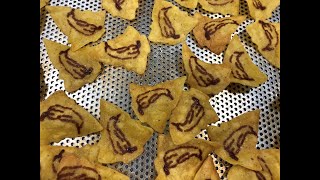 Collaboration with Ruitenberg Ingredients
See you next time at IBA 2021!!
New vacancies!