What material do you want to deposit?
FoodJet can deposit a wide range of liquid foodstuffs. Whether you want to
We have the right solution for your problem.
Complete food depositing solutions
It takes more than just a depositor to come to the right results. A chain is only as strong as its weakest link. FoodJet offers all elements for a successful project:
The platform - which consists of the frame, controls and, if applicable, a conveyor
The depositor head - depending on the material and type of application there are different versions
The supply system - which controls a constant supply of material, and also has an onboard hot water system
The software - the core of the FoodJet depositing solution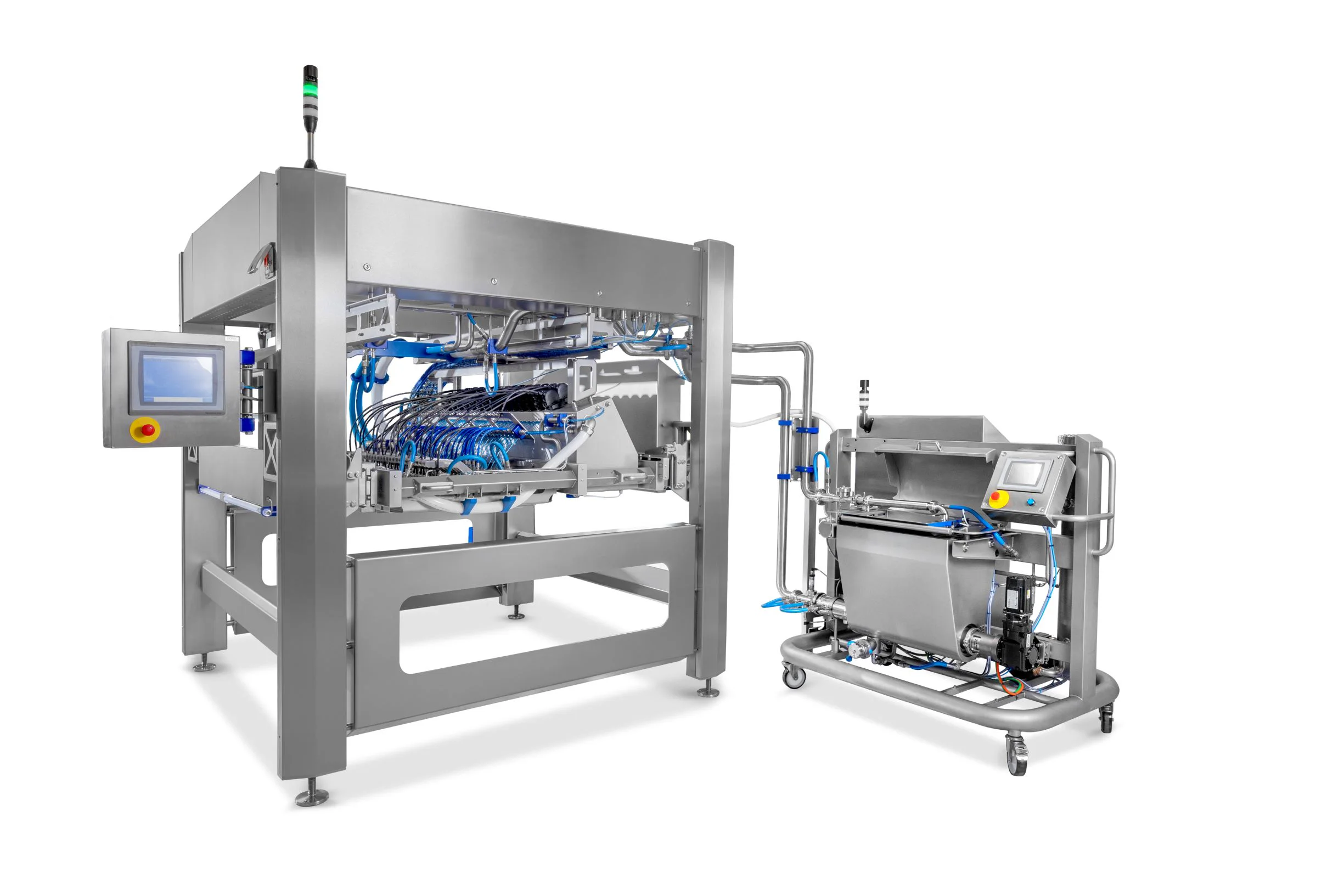 Find your material
Choose the material you want to deposit and find our suggestion for the matching combination of FoodJet equipment. Can't find the material you want to apply? Don't worry, just send us an email, and we will help you solve your depositing challenges.
You want to increase accuracy, improve line speed and
add an unique touch to your product? Let us help you!