What drives us
Flexible food depositors
With our precision-depositing systems, FoodJet is the first company in the world to bring additive manufacturing to the food industry. We have the technology and creativity that can drive your production towards greater flexibility: a must for the future!
Solve the impossible
We are a family business with over 40 years' engineering experience. Although traditional machine building is our heritage, our focus over the last 12,5 years has been to deliver solutions that others would consider impossible. Most of our employees, therefore, are highly educated engineers in the field of mechanical engineering, mechatronics, electronics, software and process technology – people who want to make a difference.
Market-proven benefits
However, in our philosophy, high-tech is not a goal itself, but instead a means to achieve what really counts: the market-proven benefit for our customers. We only want to create what makes sense, with a quality that lasts a lifetime.
Let us help you
In our technology center we can develop solutions to issues that you encounter in your daily production life. Or maybe we can help you create a solution to make your new innovative product ready for manufacturing. Reach out to us and let's start a discussion to make things happen.
Composing your depositing system
Modularity and standardisation in our system's components enable FoodJet to configure your new production machine quickly and efficiently. By means of our in-house developed 3D CAD library, we are able to create a first proposal design in record time.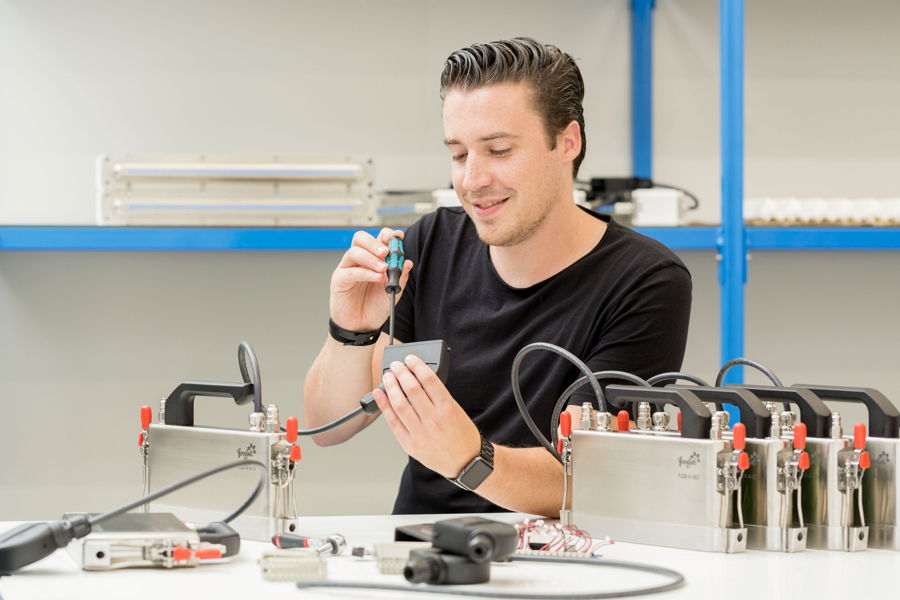 First time right!
We do our utmost best to make sure that our systems will meet your final specifications. Extensive process testing prior to the start of the engineering gives our customers the confidence that after site installation, the system will perform as expected.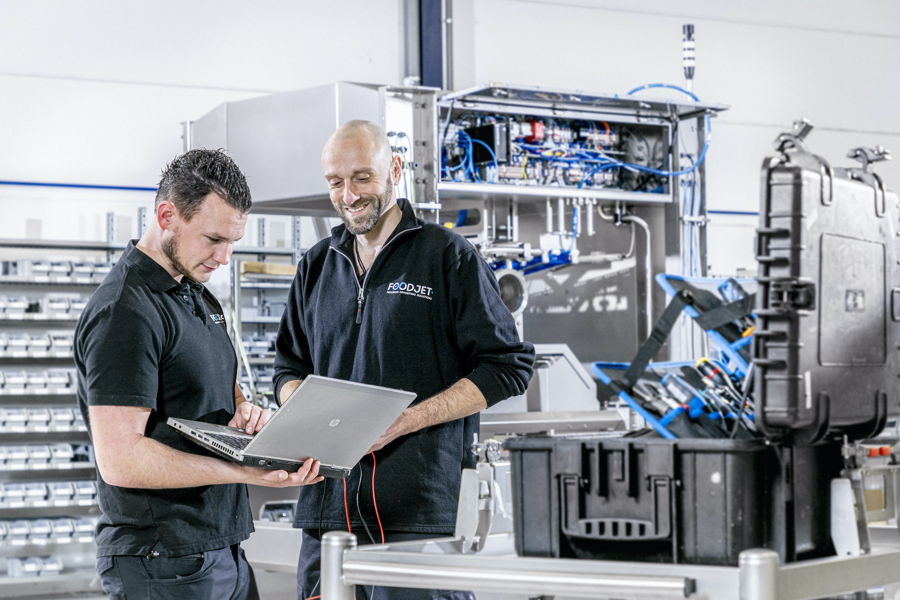 Proof of the pudding
With over 10 years experience in the dynamics of non-newtonian fluid flow behaviour, FoodJet knows how to manipulate rheology for ideal printing behaviour. We also have the capability to perform computational flow analysis on all liquid foodstuffs in our depositing systems.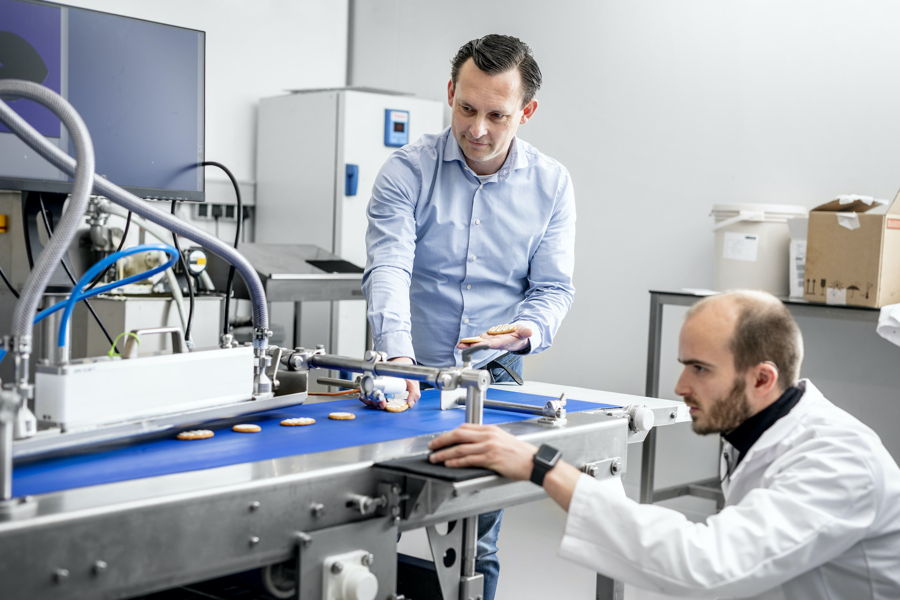 Food design
As product life-cycles get shorter and shorter, food manufacturers face the challenge of creating new products that can attract attention in record time. To make new and distinctive products, everything that FoodJet technology offers – more flexibility, accuracy and efficiency – will be required.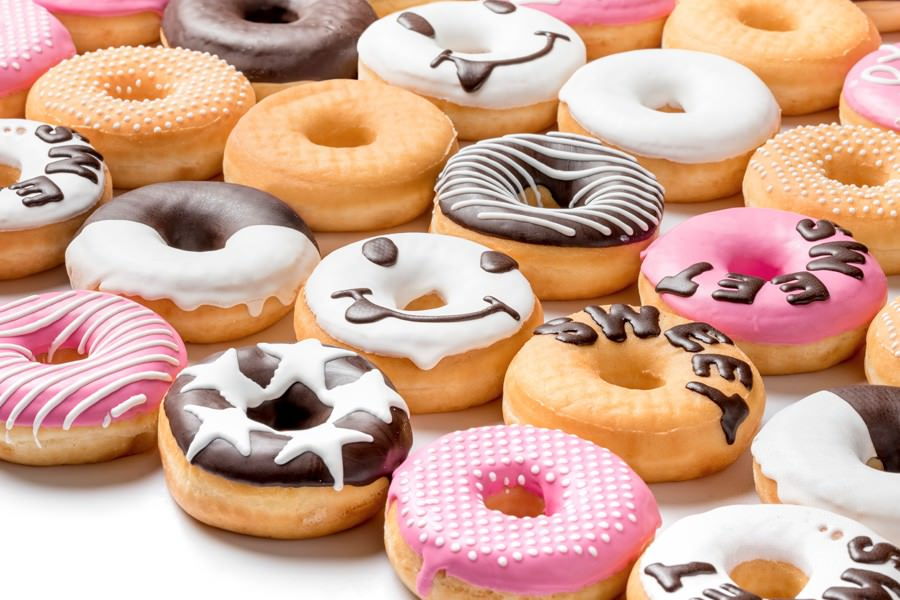 It's all digital…
FoodJet uses state-of-the-art control components, such as PC-based controllers, high-speed industrial bus systems, servo motion control, and 2 or 3D Vision camera measurement. The central application driving all of these controls is developed in-house by our team of software professionals.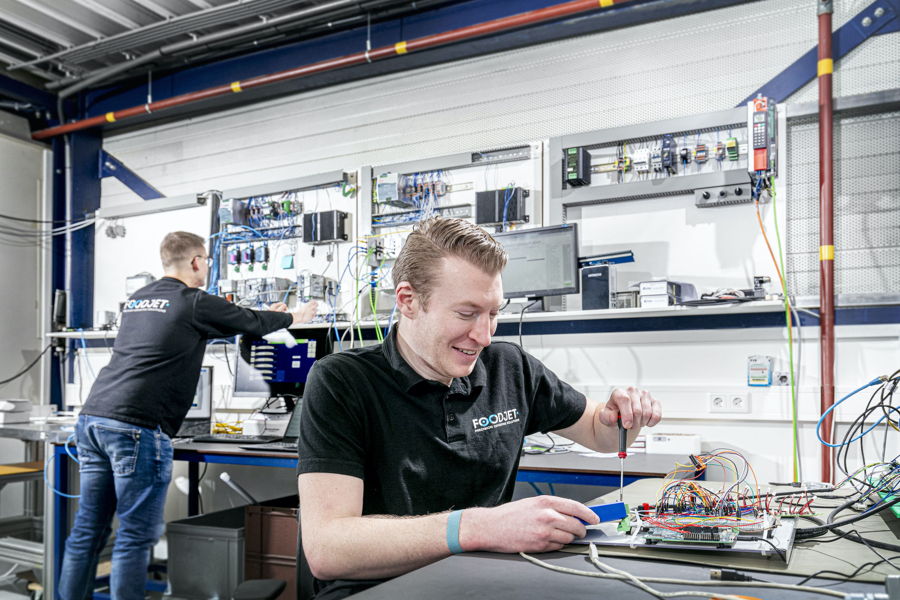 You want to increase accuracy, improve line speed and
add an unique touch to your product? Let us help you!