Design your bread with the dough depositor
Are you looking for new ways to increase the value of your bread? Or maybe you want to deposit materials in a smarter manner? FoodJet has various solutions that will give you a competitive edge. Find out how you can make a change with our dough and batter depositor machines.
Depositing doughs and batters
These are some applications that will inspire you: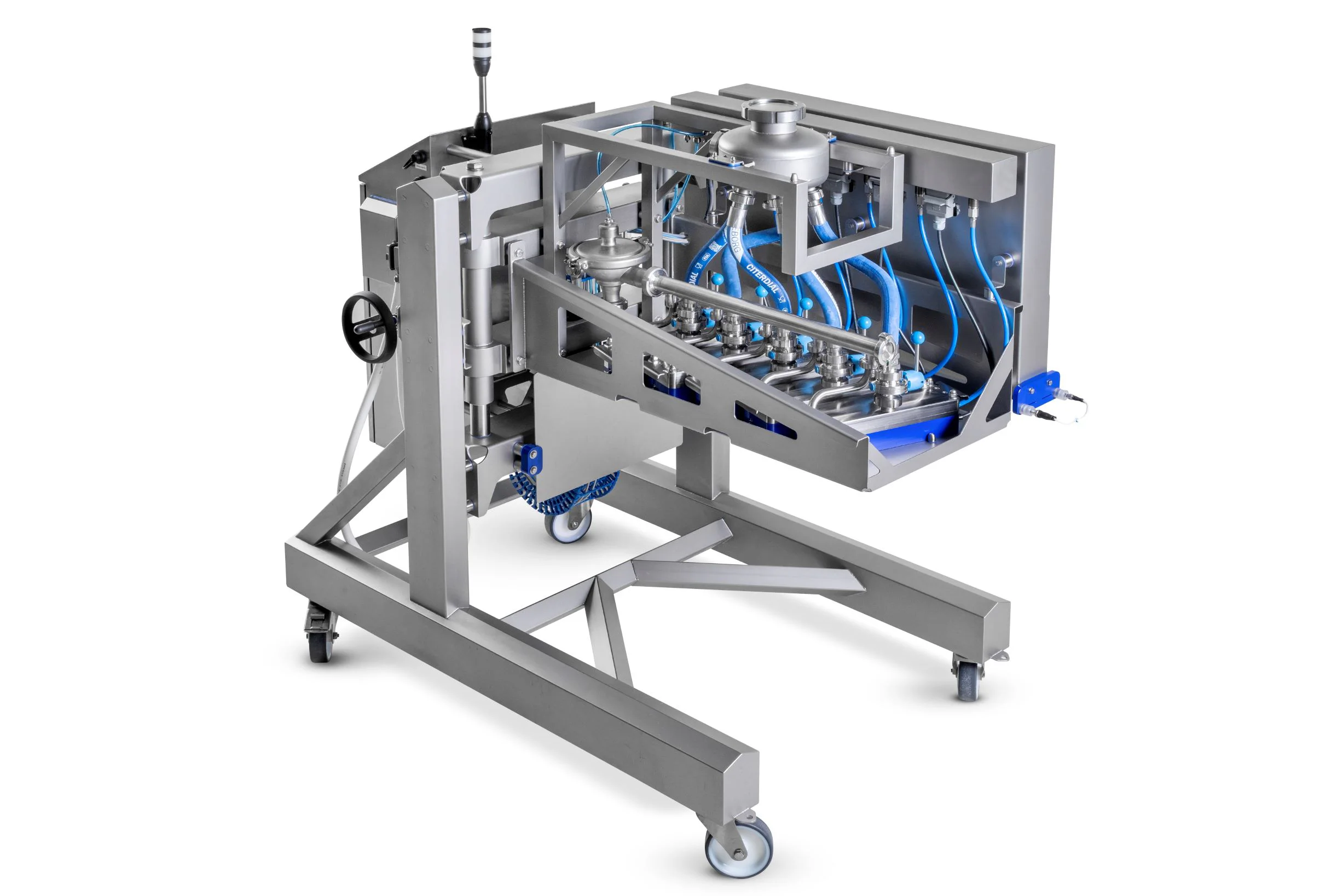 Inclusions? Not a problem
For many dough and batter depositors, it is very challenging to deposit materials that contain particulates. Not for us! FoodJet can handle inclusions up to a certain size. This depends on the diameter of the nozzle and the material. For this reason, we have different types of depositing heads:
One way or another, we will always ask you to join us for a proof of principle. We like to play it safe.
Tiger paste with inclusions
Reduce cleaning time
Too often, material fails to hit target when it is deposited. If this happens of course, you waste a lot of material. But more importantly, material travels into the oven and creates a whole set of new problems:
Additional cleaning costs
Burned material
Potentially smell disturbance
FoodJet will apply the right amount of material in the right spot. Every time!
Flexibility brought to your production
Discover how we can help you improve your production.
Can't find your product? Give us a call or e-mail us!
You want to increase accuracy, improve line speed and
add an unique touch to your product? Let us help you!