Cavity filled biscuits
A traditional product made with hi-tech equipment, because manual labour will not be able to keep up when upscaling this type of process. Vision-guided control gives this biscuit segment full flexibility. With a Foodjet depositor you can be the best and the biggest.
How it works
If your products are well aligned, you can upload the biscuit design of the product to the FoodJet Design Studio. The depositing head(s) will know exactly where to apply small drops of material, right into the cavities of the biscuit.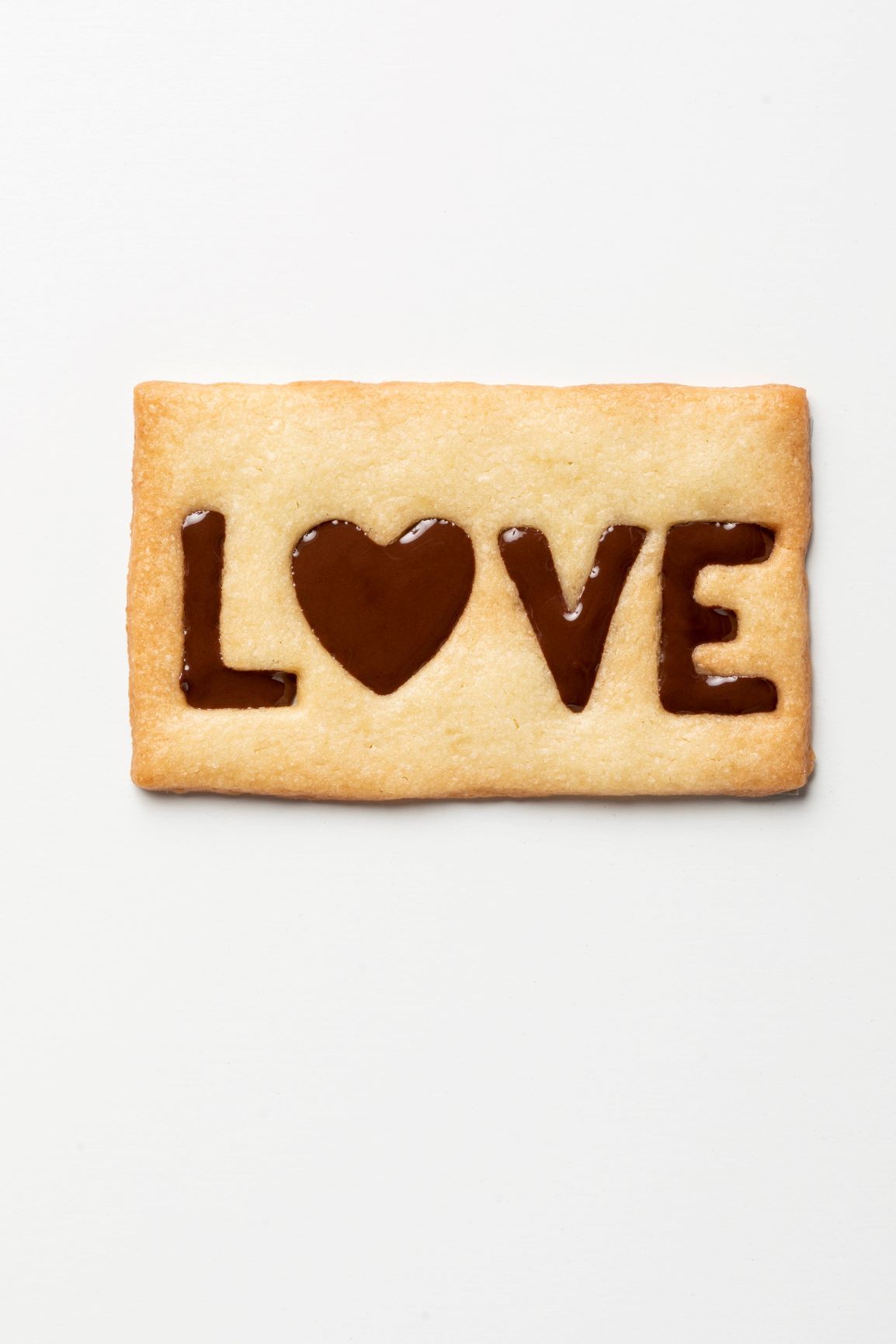 Not aligned? No problem!
FoodJet is able to use advanced vision technology in order to detect the position, and possible rotation of each product. This makes it no longer necessary aligning your products.
So even if you have odd shapes products that are impossible to align, you can still create awesome products.
What materials to use?
Besides marmalade there are various alternatives for filling the cavities of biscuits. You can create great new products using eg. chocolate or caramel.
Do I have to rebuild my production line?
You can use your existing biscuit production line. If you add a FoodJet depositing system on a free space of the conveying system, you are good to go. With a relatively low investment, you can create maximum ROI.
Other interesting applications
Typical system configuration
A filled biscuits application could comprise the following:
You want to increase accuracy, improve line speed and
add an unique touch to your product? Let us help you!