Pizza sauce depositing taken to the next level
Replacing an existing pizza applicator
Starting this week, a French producer of pizzas will be using the latest version of the FoodJet Moveable Depositor Large (MDL). They approached us last year, telling us that their present depositor could not properly handle the tomato sauce they were using. Despite various tests, they could not come to a satisfactory result with the equipment.
Do you want to take your production process to the next level?
Benefits of the MDL
The FoodJet MDL is known for its:
Highest visual depositing quality
Unmatched operational excellence
Superior machine performance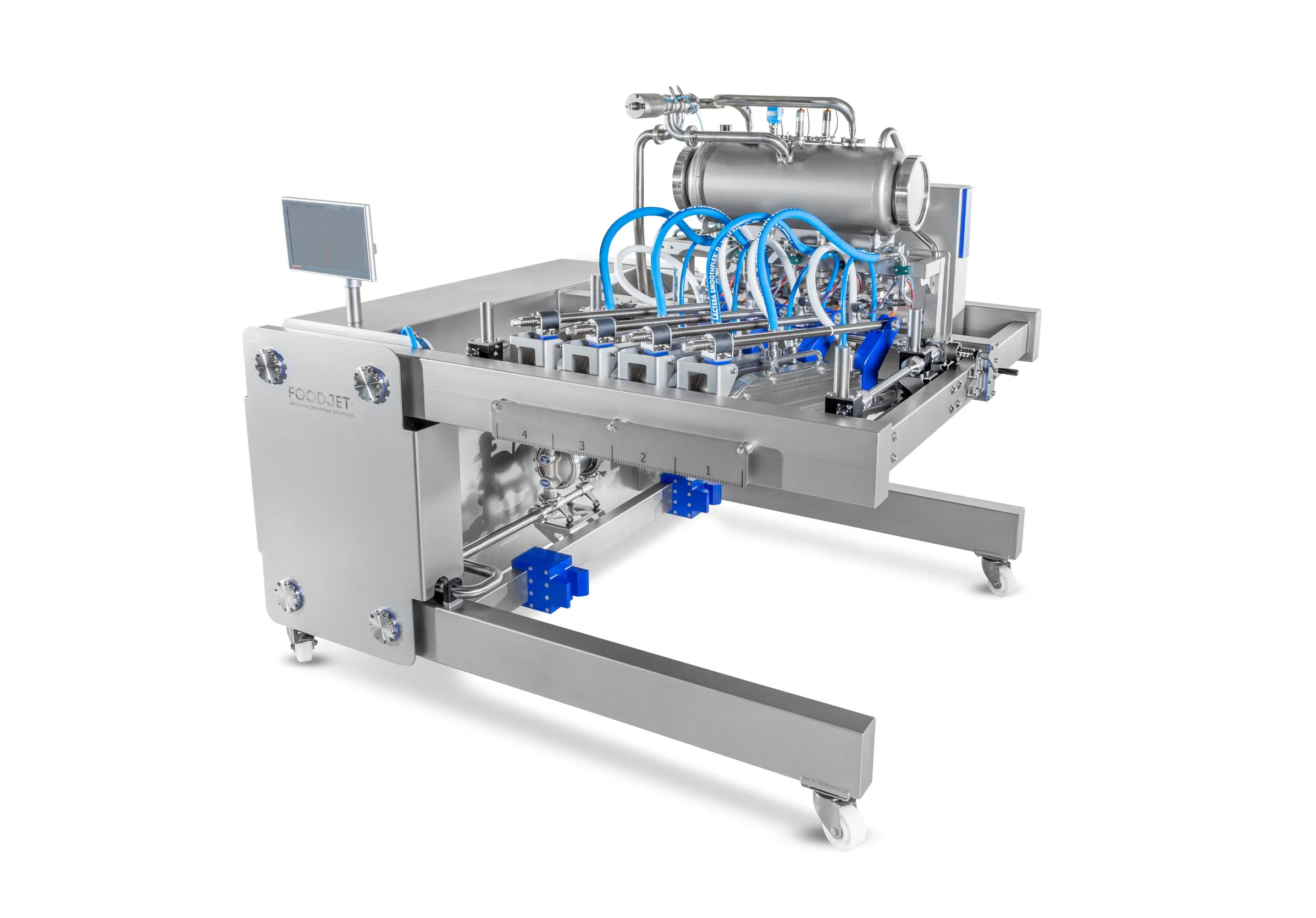 No mechanical change-overs
The proprietary Free Form Pattern Generator (FFPG) software lets the user choose the exact settings for each product type and shape:
How big the sauce-free edge should be
How much sauce should be applied
How the depositor should respond to off-spec products
... and much more
All this can be done without making any mechanical changes. It is all software-based, so customer-specific requests can be implemented if required.
Check out the video
Large diameter nozzles
Typically all FoodJet pizza sauce applicators are equipped with large diameter pinch valves. These valves are particularly suitable for handling pizza sauce as they are less sensitive to inclusions in the material.
Besides that, there are no moving parts which contributes to lower maintenance costs and easier operations.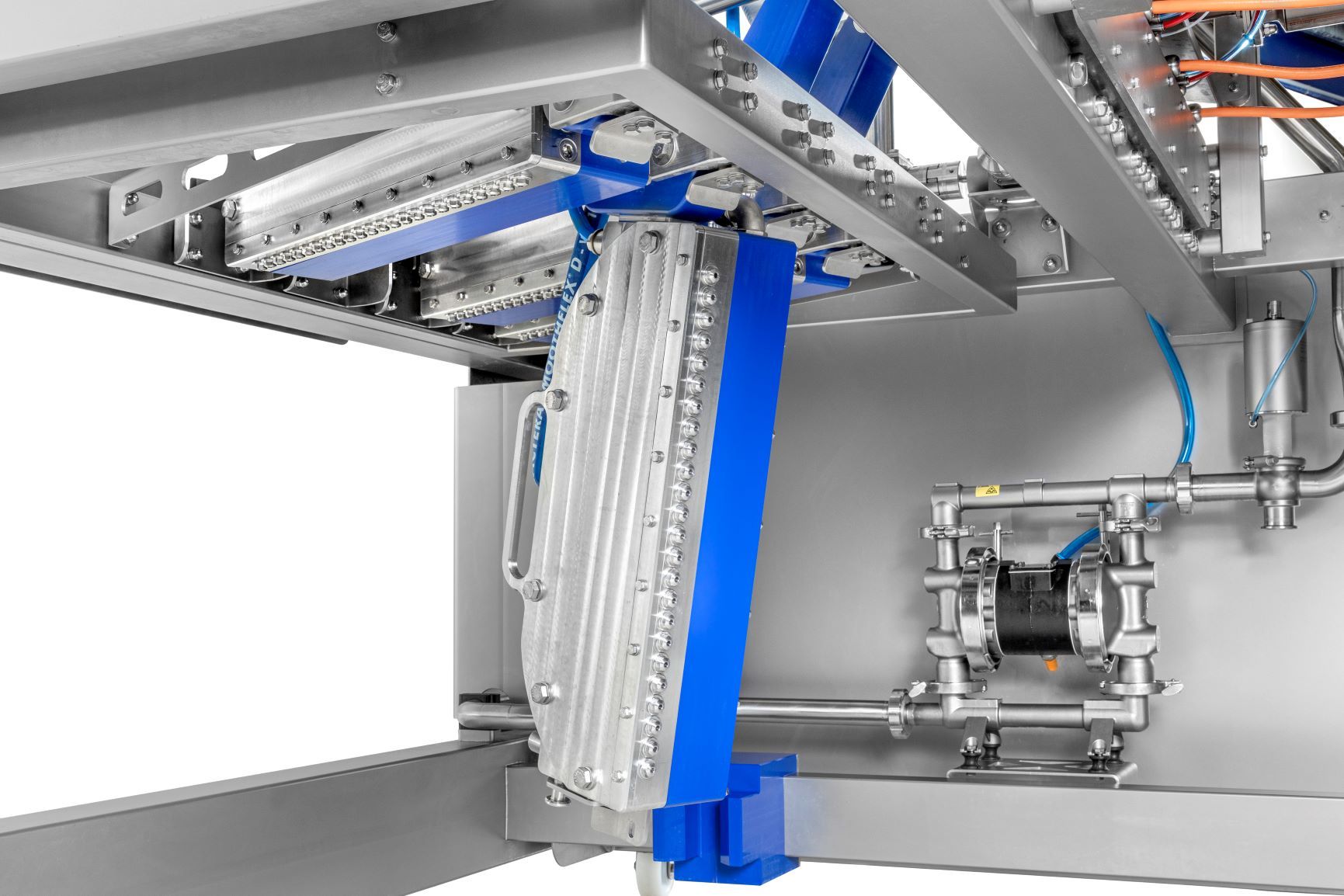 If you like to check similar applications:
About FoodJet:
FoodJet is the leading company in precision depositing of liquid foodstuff. Since the turn of the century we offer our services to the bakery and confectionary industry. We are always one step ahead when it comes to helping our clients solve their depositing challenges. Supplying our systems to the leading food processors in the world, more and more companies trust FoodJet with improving their product quality and decreasing their cost of production.
Would like to receive our articles and updates?
Sign up for the FoodJet Newsletter.