Pizza sauce depositing
Optimize your pizza line
Ever since the origin of pizza in Naples in the 17th century, we have been trying to innovate this delicacy in countless different ways. The demand for smaller, more inconsistently shaped pizza bases in pizza production lines is rapidly increasing. Especially with innovations, you want your pizza line to be as efficient as possible. It is difficult to sauce pizzas of different sizes with a regular food depositor. We at FoodJet have found the solution.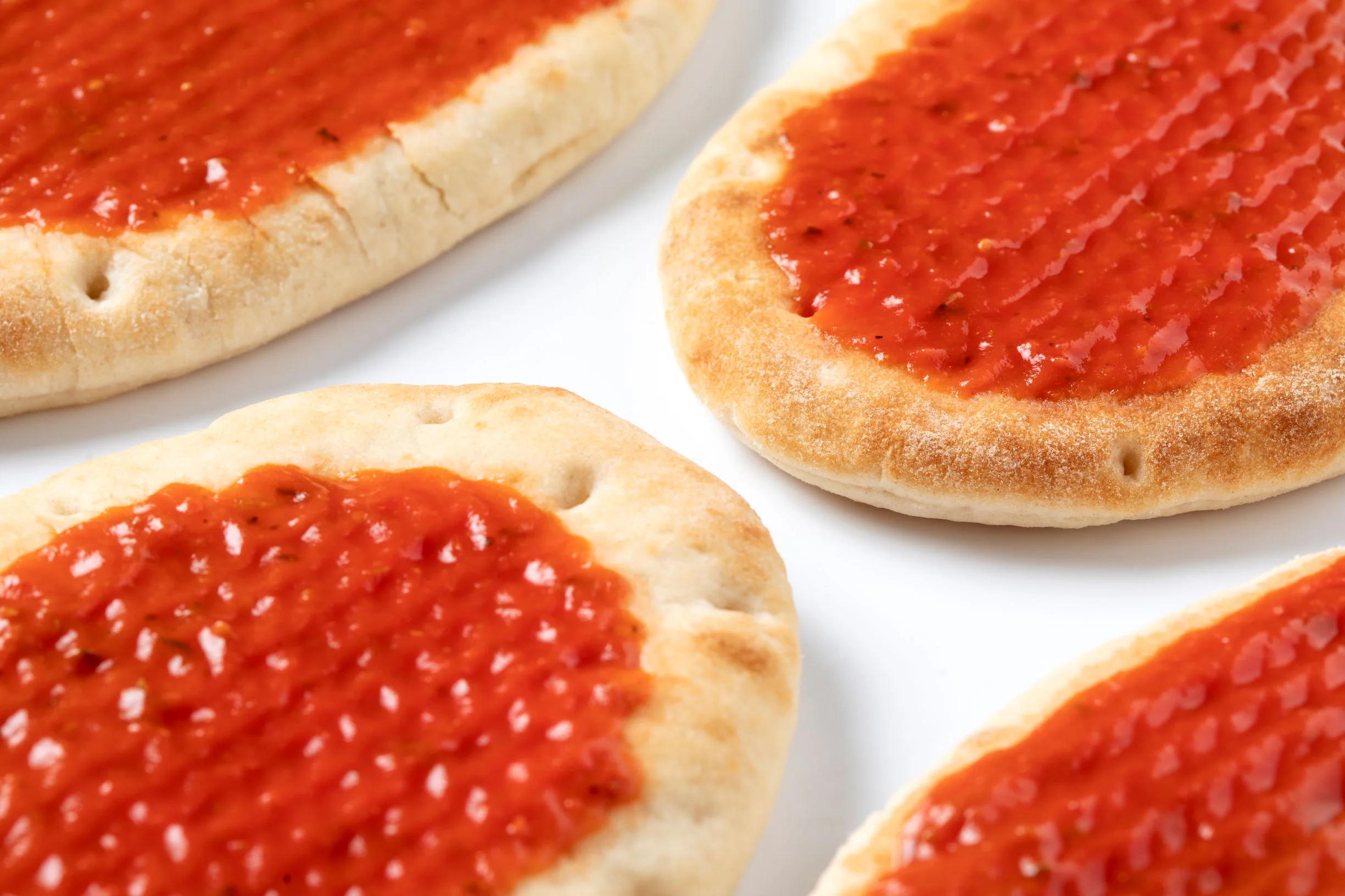 Sauce depositor
Foodjet precision sauce depositing solutions knows how to build sauce depositors. We eliminate the hassle of using manual labour to produce this. Other advantages of our pizza sauce machines are:
Pizza sauce applicator
If you cover your products with pizza sauce, you face typical challenges like products that differ in shape and product misalignment. FoodJet's pizza sauce applicator was engineered to tackle precisely those problems. It does not use a depositing technology that is fixed to one position. Instead, it can automatically adjust for changing circumstances like pizza bases that have moved on the conveyor.
Industrial equipment cleaning
All of our sauce applicators are engineered for industrial environments. You can easily clean the depositor of all pizza topping remains. The software comes with a cleaning program that goes through various cycles. You do not have to dismantle any mechanical parts to successfully get your system ready for the next shift.
Advanced vision technology
FoodJet uses a camera system to detect and inspect the pizza bases on most of our sauce applicators. Whether you need statistical information on your production throughput, or you want to be in charge of quality, the vision technology helps you improve your production. In combination with the servo driven pumps, weight control is within reach even with differences in pizza crust shape and size. The equipment handles high production speeds even if the pizza sauce has to be applied on pizza crusts that have a different form.
Pizza depositor video
This video gives you a good impression of FoodJet's pizza sauce depositing quality.
Similar applications
Typical system configuration
A pizza sauce applicator could comprise the following:
You want to increase accuracy, improve line speed and
add an unique touch to your product? Let us help you!