Surface filled ice-cream with our ice-cream depositor
As long as the viscosity is within the systems capabilities you can let your imagination run free.
With ice-cream depositing you will not quickly add too much. An extra layer of caramel in an interesting bulging shape underneath the couverture chocolate? Why not! Think of it as a real good alternative for a difficult additional dipping step, but without the intermediate nitrogen freezing. The FoodJet surface filling machine will make the process a lot easier.
Read more about surface filling

Depositing a decoration
FoodJet makes it very easy to apply a decoration on your ice cream. With the FoodJet Design Studio software anyone can create patterns that will turn plain ice cream into exciting new products. And in most cases, you don't even have to make any changes to your existing production line. You simply slide the FoodJet ice cream depositor over the existing conveyor system.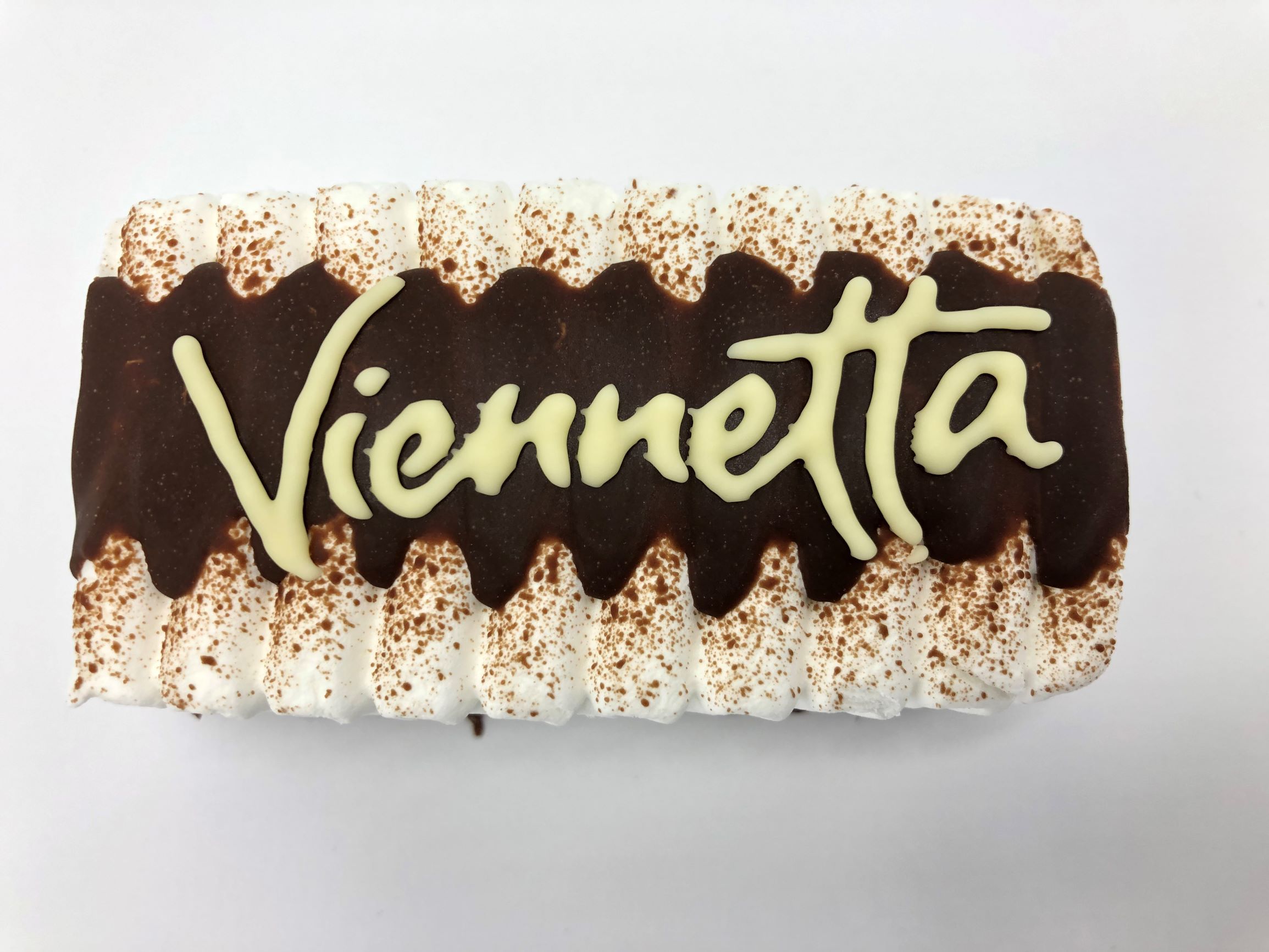 Materials you can deposit
There is a whole range of materials that you can use to deposit:
Chocolate (compound)
Marmalade
Caramel
And so much more
As long as the viscosity is within the systems capabilities you can let your imagination run free. This surface filling machine can handle it all.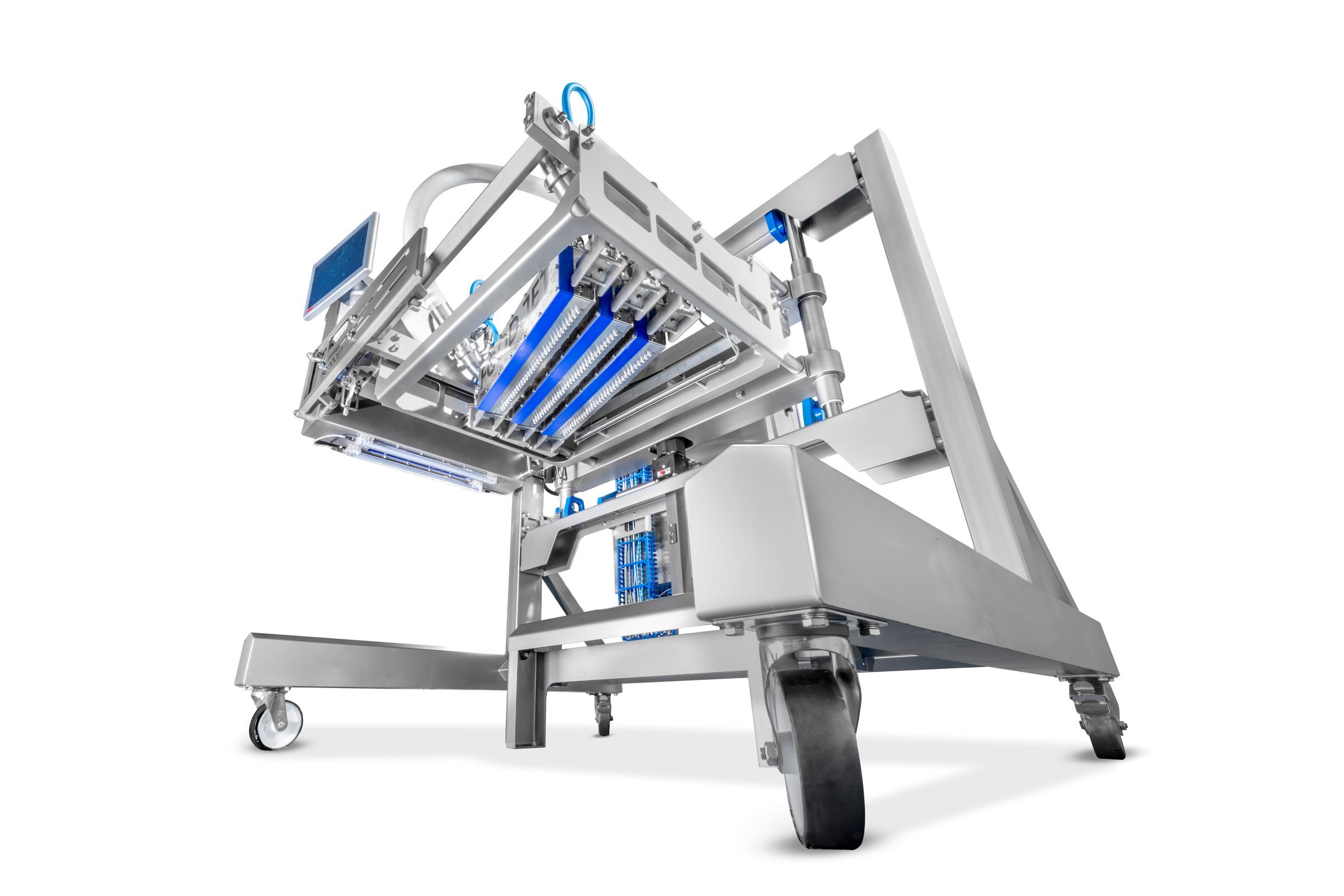 Where to place the ice cream depositor?
You want to add a functional or decorational layer on your ice cream. The most common positions are either right before or right after hardening. Both positions have their pros and cons, but in most cases they are very suitable to add a FoodJet depositor.
Do you need more positional accuracy?
If you position the ice cream depositor right after the extruder, there is usually not a lot of misalignment of the ice cream. In that case a photoelectric sensor will detect the product just fine.
However, if the products tend to rotate or lose their position in the process of extruding or conveying, there is another option. FoodJet uses vision system that detect the position and possible rotation of each individual product.
Looking for other ice cream applications?
At FoodJet, we specialize in depositing liquid foodstuff. This not only entails surface filling ice-cream, but also decorating ice cream with chocolate. Are you curious about other depositing solutions? Let's get in touch!
Typical system configuration
A filled ice-cream application could comprise the following:
You want to increase accuracy, improve line speed and
add an unique touch to your product? Let us help you!